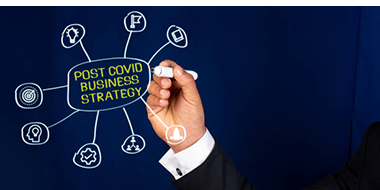 RECONNECT WITH CUSTOMERS
Reach out to customers who left to get their insight on what factors made them leave. In addition, use customer feedback to learn what it will take to win back their business. This can be done through digital as well as face-to-face methods, depending on the nature of your product or service. With this feedback, you can prepare an action plan that's on target and resonates with their needs. Here are a few ideas to get you started: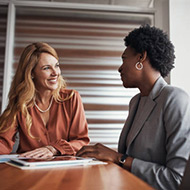 EXPAND YOUR BRAND'S SOCIAL MEDIA CHANNELS
Last year, more than half of U.S. adults purchased through social media channels. More impressively, 49 out of 50 adults indicate they expect to purchase through social media channels in the future. Astute marketers are reacting by adding to the number of social media channels they use to reach customers. Harvard Business Review reported almost two-thirds (61%) of brands hiked the number of channels employed. Among B2C firms, the figure stood at 77%. When marketers raise the number of channels used, customers are more likely to find their preferred channels within the mix.
DON'T OVERLOOK BRICK-AND-MORTAR AMONG YOUR CHANNELS

Customers have embraced social media purchasing, but they're not immune to digital overload at times. To win back pre-Covid customers, ensure you include pre-Covid strategies by utilizing existing and new face-to-face channels. Almost 94% of brands have said "no" to all-digital strategies, and almost 3 in 10 (28%) have added new brick-and-mortar channels. The face-to-face approach gives brands three benefits: It varies the ways they reach customers, gives customers the old-fashioned human interaction they covet and furnishes a laboratory to learn about human buying behavior.
Direct route. As an adjunct to traditional distribution channels, consider direct-to-customer channels, which can enable your brand to experiment with strategies and gain valuable insights into customers' online behavior. First-party data remains more critical in an era of privacy-driven third-party data limits.
Rewards programs. Integrate loyalty programs into your marketing game plan. Offer customers contests, give them points and bestow rewards upon them. These methods have been proven to enhance customer loyalty and increase the amounts buyers spend.