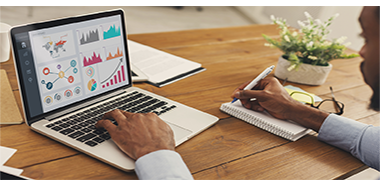 CHOOSE WHITE PAPER TOPICS RIVETING TO YOUR AUDIENCE
To create white papers that draw the readership of your intended readership, choose topics intriguing to your customers and prospects. One approach: Seek your highest-performing blog post of recent months, and base your brandís next white paper on that topic. Another approach may be to mine your sales teamís insights for issues of concern voiced by their customers and prospects. Their concerns are ideal foundations for future white papers. These topics should draw the eyes of intended targets.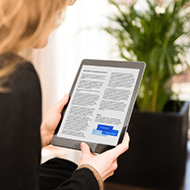 DIFFERENT AUDIENCES CALL FOR DIFFERENT TYPES OF WHITE PAPERS
Smart preparers of white papers know their audiences, and select the kind of paper best suited to that audienceís interests. Among common white paper types are challenge-solution, bulleted lists and industry backgrounders, each of which organizes material differently. Challenge-solution papers identify a problem often faced by prospects, as well as facts and data arguing for using a featured product or service. Lists formatted by numbers or bullets enumerate new product or service takeaways. Backgrounders take complex technical product/service stories, making them clear and lucid.
In addition to the foundational approaches described above, itís also key to understand the benefits white papers bring your audience. Read on for three such benefits.
Capture trust, good will. Your customers get enough sales pitches. A white paper gives them a refreshing change of pace. Instead of a pitch, they receive a fact-filled briefing, helping your brand build good will and gain trust with its best prospects.
Reach decision makers. White papers are sober analyses that focus on customer pain points, so they draw the interest of company movers and shakers. In short, they interest the very decision makers most likely to okay purchase of your product.
Generate leads. Ensure those accessing your white papers from your companyís website must leave email addresses. In this way, you generate crucial new leads.