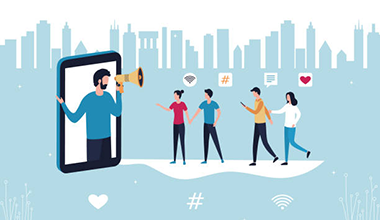 WHEN TARGETING NICHE AUDIENCES, LESS IS MORE
Partnering celebrity influencers avidly followed by huge audiences once seemed key to marketing success. But today, marketers are moving from massive toward micro- and nano-influencers. Reason: These influencers reach niche audiences, fostering heightened levels of engagement and richer ROI. Micro influencers tend to have 5,000 to 50,000 followers and team with small to mid-sized brands. Nano influencers range from 1,000 to 5,000 and work with companies seeking highly specific audiences. These influencers have followers who closely monitor them, and are interested in their opinions.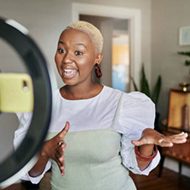 YOUR AUDIENCE VIEWS INFLUENCER VIDEOS AS MORE BELIEVABLE
The era of short-form video has arrived, with TikTok and Instagram Reels savoring growing favor. Niche audiences find short videos engaging. That means video should be a medium of choice for your brandís influencer marketing campaign. The targets you want to reach consider them just as authentic as professional-looking video. With that in mind, prioritize creator-generated videos that are genuine in every frame, while also offering trending and useful content that hits your targets where they live.
Several other strategies can propel successful brand and influencer partnerships. Read on for thoughts on entrepreneurism, youth focus and the long view in your marketing efforts.
Entrepreneurial Aim. Brands benefit from influencers who in addition to influencing launch their own companies. This effort offers greater opportunity for promotional partnerships benefiting both the brand and the start-up.
Reposted UGC. Stressing use of User-Generated Content allows brands to notch two goals with a single strategy. Reposted UGC helps branded products seem more credible and trustworthy, while also earning points with all-important Gen Y and Z groups.
Long-term relationships. Brands donít build validity and believability with target audiences overnight. That rock-solid bond is nailed tight over months and years. Invest the necessary time and money in lasting connections that nurture brand loyalty.