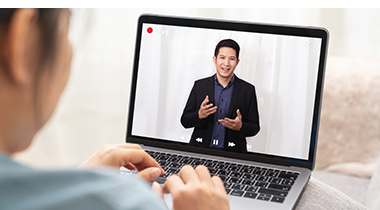 OFFER THE RIGHT INSIGHTS, AND VISITORS WILL FLOCK TO YOUR EVENT
Giving prospective attendees information they can use should be the starting point of your event planning. For example, you might construct a virtual event around your company's new product launch remedying customers' pain points. Or the event could proffer guidance in meeting a new consumer need, such as redesigning dwellings for work from home or home schooling. Ensure messages are relevant to concerns of the moment and that your event stands out as distinctively different than others.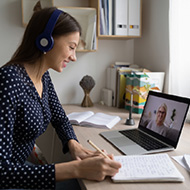 GIVE ATTENDEES ABILITY TO INTERACT WITH HOST, EACH OTHER
Like their in-person counterparts, virtual events should be carefully structured to rouse interaction among attendees. You want people interacting both with your company and among themselves. If the event is on Zoom, for instance, urge guests to provide questions in the chat feature, answering them during the course of a presentation. Have speakers conduct polls of attendees who weigh in on your mobile event app. Encourage keynote speakers to call on participants by name. Feature entertaining challenges or quizzes aligning with content, spurring interaction.
Attending an in-person event stands as a naturally energizing experience. Sitting through long virtual events tethered to a monitor has the potential to be just the opposite. To cement attendees' interest, keep top of mind these best practices.
Set the tone. Getting your event off to an energetic start remains essential to maintaining audience attention. You may want to promise a new product reveal, or advance an incentive offer, keeping attendees on the edge of their seats.


Invite special guest. Incorporate an informative question-and-answer session with an industry authority or leading influencer, followed by a dynamically interactive question-answer session. The right guest can spike attendance and rivet interest.


Deliver call to action. If you prepared well for your online event, attendees likely garnered the value you promised. Near the event conclusion, close the sale with a call to action to email, phone or slate a Zoom-enabled meeting to learn more.