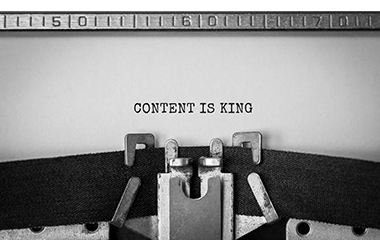 BEGIN BY STUDYING EVERYTHING ABOUT YOUR TARGET B2B MEDIA
Your primary goal: To get your content into B2B digital publications your customers favor. Your secondary goal: To ensure it's read by your targets. Begin by doing your homework about the media company. Does the publication favor short or longer content? Is the content more technical or business-oriented? Is content straightforward or is it more conversational like that of a consumer publication? While scrutinizing the media, also look at content archives, to ensure your topic hasn't been covered fairly recently.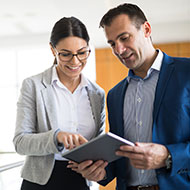 NEXT, GET AQUAINTED WITH YOUR FUTURE EDITORIAL PARTNER
B2B media companies often have more than one editor handling content. Identify the editor overseeing the type of content you offer. That name may be located in a staff list, on a company masthead or the website. Once the editor is identified, arrange an introduction through LinkedIn or a mutual contact. Another option: Email the editor "pitch" or "query letters" about the content you can furnish. As you reach the editor and present your letter or content outline, make sure you spell out why your company exists as the single best authority to generate and deliver that content.
You've now taken the introductory steps in getting your content into the hands of B2B media companies. The challenge remaining before you? To build on this beginning to establish a sustainable partnership in which you consistently supply content.
Respect lead times, deadlines. Editors frequently have special themes they address in specific upcoming editions. Recognize the content lead times they face prior to going live. Once you gain the go-ahead from the editor, build a trusted partnership by consistently meeting deadlines.


Balance persistence, courtesy. Establishing partnerships entails balancing staying in touch to provide ongoing content and being respectful of an editor's time.


Follow up regularly. Once your partnership with the B2B digital media company flourishes, offer to follow up regularly to ascertain the editor's needs and any new content direction your company might be able to address.