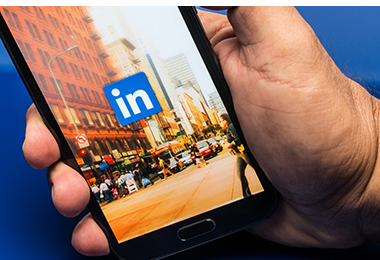 TO GRAB MORE FOLLOWERS, SHARE VALUED INSIGHTS MORE OFTEN
First, use LinkedIn's Pulse online news aggregation feature to better target your company's best prospects. Using Pulse can also help your company obtain improved SEO through benefits like indexable content. In addition, your Pulse content can be tagged to boost traffic to your site long after content is published, to provide that content with long-lasting searchability.
Second, upload native videos directly to LinkedIn rather than linking to external videos, because LinkedIn favors such native videos. Your video can showcase a product, provide customer testimonials or be an overview of the content you're sharing.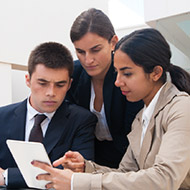 REMEMBER THAT LINKEDIN WORKS BEST IF MONITORED AND FINETUNED
Third, to add LinkedIn followers, one of the best moves your company can make is routinely using LinkedIn metrics to monitor your engagement efforts. LinkedIn allows you, for example, to track numbers of visitors who viewed your company page, and determine just who those visitors were, by job title, seniority level, location, company size, industry and referral source. You can also track the number of company page views during a specified period, and most importantly, the number of new followers gained from sponsored updates.
These are a trio of the best practices in growing your roster of targeted LinkedIn followers. Here are 3 more to boost your presence with prospective customers.
Instantly engage. LinkedIn's Direct Messaging lets you see who's on LinkedIn and communicate with them in real time. Seizing this chance for a live chat helps enhance your rapport with customers and prospects.
Join LinkedIn Groups. With two million groups, LinkedIn likely offers one very well reflecting your company's niche. Discussions within groups enable you to assist and share knowledge with others, some of whom could become followers.
Build reputation for following up. To propel your efforts into overdrive, go beyond simply adding followers. Share their posts or directly ask if you can help them. Embracing this extra step with followers will help you gain even more.