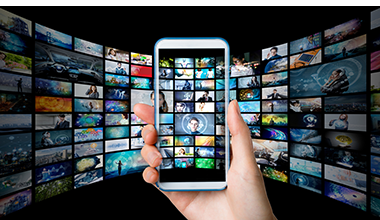 1. GENERATE INTEREST WITH "SNACKABLE" VIDEOS
As mobile device use has skyrocketed, attention spans have traveled the opposite way. That means that most videos in your B2B mobile video campaigns should be what's termed "snackable." They should be three to 15 seconds in length – a "snack" rather than a meal -- matching viewers' attention spans. An added bonus of short mobile videos: Media channels now give preference to shorter videos. In 2017, YouTube began using six-second clips, for instance.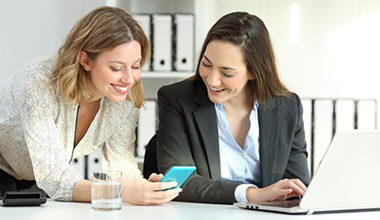 2. ENERGETIC. INSPIRING. HUMOROUS. USE B2C TRAITS IN B2B VIDEO
In a recent LinkedIn poll of B2B marketers, 12.6 percent said they believe B2B video should be informative. That's no surprise. However, 16.9 percent thought they should be energetic, 13.5 percent inspiring and 11.9 percent humorous, all traits likely more closely linked with B2C marketing video. Your B2B customer may be all business. Nevertheless, investing B2B mobile videos with substantial creativity and flair can profit your brand the way it has B2B campaigns from IBM, Volvo Trucks and others.
Embracing shorter length and incorporating creativity, fun and zest in your video campaigns are among leading B2B mobile video techniques. Continue reading for more concepts that can help your mobile video grab customers and prospects' attention.
3. Mobile Millennials. Almost 85 percent of Millennials regard video as very important to their work lives. They represent an audience highly inclined to tune in to your video message. Ensure your message resonates with their values.
4. Subtitle your videos. Not everyone within your target audience can don ear buds and listen to your video. That's reason to add subtitles, which studies have shown boost lead generation conversion.
5. Mind your platforms. Mobile video performs better on some platforms than others. For instance, Instagram TV (IGTV) represents a forum expressly designed for vertical videos tailored to mobile screens.