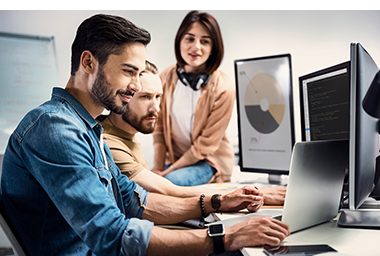 SOCIAL MEDIA AND CONTESTS ARE GREAT PLACES TO GENERATE UGC
Harvesting social media input from social networks such as Instagram, Twitter, Facebook, Pinterest, LinkedIn and YouTube represents a first simple way to cultivate user-generated content. When you interact with customers on their favorite social media network, it also strengthens your relationship and encourages them to tout your brands even more. This authentic content can be easily grouped by use of hashtags, and later embedded in your website. Initiating contests or simply asking users to provide content serves as a second reliable means of UGC cultivation. Travel platform Trivago used a contest to generate priceless customer-generated content. First prize: an economical $500 for the winner.























CONSIDER WIDELY VARYING FORMS OF UGC
Want to cultivate all kinds of content? Try varying approaches to rouse your customer base to expression. For instance, having your public relations or social media agency interview your customer and create long-form blogs referencing your brand represents a third foolproof way to cultivate UGC. These blogs deliver details on your product or service photos can't convey. A fourth way to cultivate UGC: User-generated video content on your site or social media can wonderfully augment company-shot videos.
In addition to these four sure-fire ways to cultivate user-generated content, here are several other helpful best practices in cultivating and fully leveraging the amazing power of UGC.
Requesting product or service reviews serves as a way of stimulating user-generated content on major social media networks. In addition, such apps as Demandforce and Grapevine let you easily add a review component to your website.
The types of contests you run are limited only by your own imagination. Popular approaches to such competitions include asking contestants to provide captions for photos, or requesting they pen essays in support of your product.
User-generated images offer robust brand reinforcement, and user-generated video takes it one step further. Hearing users' voices, watching facial expressions and noticing body language all make user-generated video content more memorable.