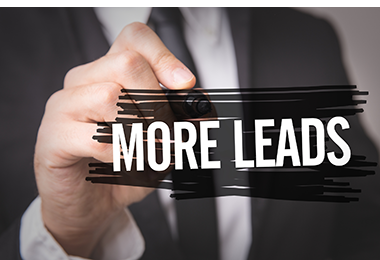 FIRST THINGS FIRST: THOROUGHLY UNDERSTAND YOUR AUDIENCE
Generating social media leads begins by knowing your target audience. You also must grasp the social media channels your targets use, how they use those channels and how your product or service fits those channels. A simple example: If your target audience seeks business solutions providers, your best choice may be the social media channel most associated with business, LinkedIn. If your target audience seeks products whose benefits are best conveyed visually, they're likely Instagram or Pinterest users.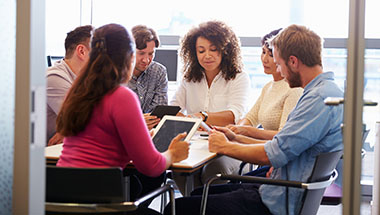 NEXT, CAPTURE LEADS BY SENDING VISITORS TO CUSTOM PAGES
Strategic social media creates well-qualified leads that you can convert to buyers. Separate the best-qualified leads from the rest by inviting visitors to custom landing pages offering gated content. Once on these pages, visitors are given the chance to access what's beyond the gate – a white paper or webinar, for example – by furnishing their contact information. Well-qualified leads willingly provide their email addresses, while those with less lead potential often click away from the opportunity.
These twin approaches enable social media interactions to become lead generators. Now go a step further, leveraging surveys and questionnaires, paid social media advertising and listening services to collar every sales lead possible.
Conducting questionnaires, surveys and polls is a way to ratchet your social media lead generation up a level. When used correctly, such interactive tools can help you pinpoint leads most receptive to your product or service.
Investing in paid social media advertising helps you gain leads two ways. First, you can offer gated content to finely defined target audiences. Second, social media ad platforms now offer tools to help collect social media network leads. For instance, Facebook lead ads ask visitors to give info in exchange for a digital coupon or brick-and-mortar product demo. Once a visitor shows interest, Facebook automatically populates the lead form with contact info the advertiser can use to connect.
Leveraging social listening services like HootSuite and Zoho to monitor mentions of your brand enables you to edge into social media conversations, answer questions about your brand, and build dialogue with customers and prospects.