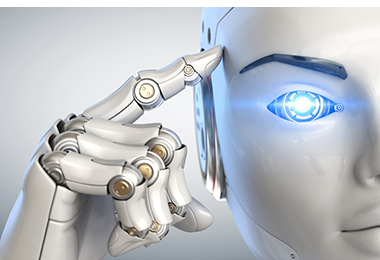 LET "INTELLIGENT PERSONALIZATION" GET YOU CLOSER TO TARGETS
One critical way AI can improve content marketing is by personalizing visitors' web experiences with your brand. AI can analyze countless data points about visitors to your company's website, from the devices used to visitors' locations to demographic info. These insights let you deliver more targeted offers, and more timely messages. The result: better customer experiences and higher web conversion rates.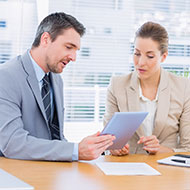 REAP HUGE BENEFITS VIA CONTENT MARKETING AUTOMATION
An equally great benefit of AI is the chance to automate tasks associated with content marketing. As you know, planning, optimizing, promoting, analyzing and measuring the performance of content marketing are among ongoing tasks that devour time and demand effort. In this brave new world, dozens of AI-enabled marketing tools can be enlisted to perform these tasks automatically. Start exploring the potential of these tools by learning how platforms you likely already use, such as Salesforce, are incorporating AI capabilities. Once you've turned over repetitive content marketing burdens to AI, you'll expend fewer resources and reap better results.
As promising as these developments are, they represent just the tip of the iceberg in terms of how AI will revolutionize content marketing. Having examined benefits in broad brush fashion, let's explore several specific actions made possible by AI.
AI can be used to make word or phrase suggestions in marketing or social media conversations on your phone. This boosts the likelihood the exchange will yield a sale.
Retailers, restaurants and others with physical locations can leverage AI for facial recognition, enabling subsequent content marketing outreach to those shoppers to be more highly personalized and targeted.
AI can generate predictive models to identify if long-term customers are likely to defect to competitors, giving content marketers the chance to change their minds.
Along the same lines, AI can use its predictive abilities in an endeavor called "lead scoring." Past buying behaviors of customers are analyzed to determine which are closest to conversion. Content marketing can be tailored to speed that process.