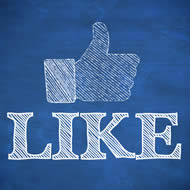 "DAYPART" YOUR ADS TO MAXIMIZE YOUR AD INVESTMENT
Studies show Facebook users are typically on the site for only 20 minutes at a time, and must choose from 4.75 billion pieces of content. These are daunting odds against your ad being seen. Dramatically lower the odds by scheduling your ads to be seen only at pre-specified times on certain days. Use Facebook Insights to learn what days/times your fans are most likely online. Run your ads then. This "dayparting strategy" enables you to maximize your results for every dollar spent.
These ideas represent just the first two of many means of stretching Facebook ad campaign dollars. The following will help extend your buying power further.
Investing in Facebook ads incorporating video isn't just advised, it's downright essential. Facebook reports its video viewing is up 50 percent. Your competitors are probably considering video Facebook ads if they haven't already begun using them.
Growth in mobile Facebook users means your Facebook ads must be optimized for mobile. Limited time offers and dynamic images and copy that leap from the screen can help cut through the clutter of competing stimuli vying for users' attention.
Promote Facebook posts already garnering above-average results with "post boost ads". Use those dollars more efficiently by boosting only those Facebook posts gaining the most likes, comments or shares.